THINGS TO DO IN CLARK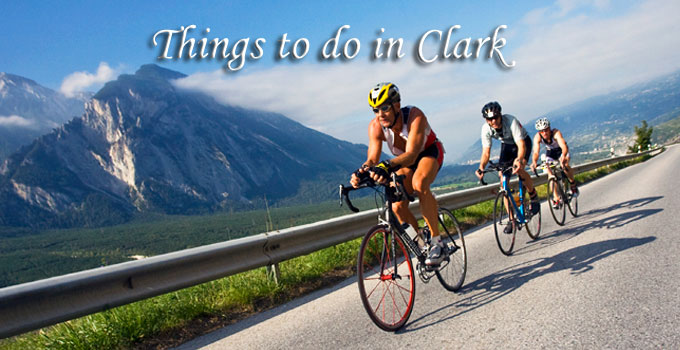 Clark Philippines cannot be described as an action-packed city. If anything, it is laidback, slow-paced and quiet in comparison to other major cities in the Philippines. However, once visitors settle in and get into the easy-going mood of this suburban lifestyle, the itinerary starts to look interesting.
Clark Freeport has some very nice country-styled parks complete with lake and (man-made) beach. These places are excellent for family to enjoy a day in relaxation. With advanced bookings, one can enjoy a BBQ cookout or picnic lunches by the lake. Swimming, kayak and boating are some of the things that families do together in these properties.
Options for sports and recreation are described under a separate section on this web site. Golf is by far the major attraction in Clark. Clark Philippines also offer an exhilarating adventure trek to the famous Pinatubo volcano. This volcano almost destroyed Clark when it erupted in 1991 which also put an end to Clark as the largest foreign airbase of U.S.A.
Wining and Dining is certainly the second most popular "sports" in Clark Philippines. This is a food and wine haven. Restaurants and Pubs are the most convenience place to meet interesting people of all nationality and from all walks of life. Clark Freeport is a melting pot not only of cultures but also experiences. Many residents have travelled the world many times over before settling down in Clark. Stories are plenty and boring conversations are unheard of.
For more information about things to do in Clark or assistance in making arrangements for activities, tours and other requirements on the itinerary, contact us here
Good news for Manila residents and avid golfers from other cities around Asia
Golfers can now enjoy a round of golf at the new 27-hole championship golf course in Clark, Pampanga. Special green fees package is now available for php1,9000 weekdays and php2,500 during weekends and holidays.
Please click here to order your tickets to play golf at the 27-hole championship golf club in Clark, Pampanga.