Thursday, November 3, 2011
MANILA (Updated) – Expressing disbelief over the developments of the case, Senator Ramon "Bong" Revilla Jr. wanted authorities to reinvestigate Ramgen Revilla's murder.
Senator Revilla believes his two half-siblings are 'incapable' of orchestrating the crime.
"This is too much for the victims and the future victims who are innocent," the senator said after the funeral of Ram at the Revilla Mausoleum in the Angelus Eternal Garden in Imus, Cavite.
Charges of murder and frustrated murder were slapped against Ramona, her brother Ramon Joseph "RJ" Bautista, and five other people before Assistant City Prosecutor Leah Roma of Parañaque City last Tuesday in connection to the October 28 incident.
The Parañaque police had already considered the murder a case closed after witness Rowell Puzon told them that Bautista paid P19,000 in advance to buy the gun used in the crime.
Ramgen was shot and stabbed dead in his house in BF Homes in Parañaque City before midnight on Friday.
His girlfriend, Janelle Manahan, was also shot in the face but survived and is now recovering at the Asian Hospital and Medical Center in Alabang, Muntinlupa City.
Manahan failed to attend the funeral though alongside Ramona, even as the police ended their hot pursuit operation against her Wednesday since the 24-hour deadline for her immediate arrest lapsed.
Instead, the police said they would wait for an arrest warrant, which will be issued by the court.
Ramona, however, can choose to surrender if she wanted so that inquest proceedings will be carried out at the prosecutor's office.
The three other suspects at large identified as a certain Glaiza Vista, Norwin "Toto" De La Cruz, and a certain Bryan can also do the same.
Police have already in its custody RJ, Michael Jay Altea, and Roy Francis "Kiko" Tolisora.
"We have an idea where they may be hiding at the moment but we will wait for the warrant from the court to arrest them," Parañaque police chief Senior Superintendent Billy Beltran said.
Sun.Star tried to reach Chief Inspector Enrique Sy, head of Task Force Ramgen, for further comment but he was not immediately available as of this posting Wednesday.
In a related development, Beltran also defended their handling of the case and the credibility of Puzon in light of reports that RJ's lawyer might file arbitrary detention charges against the police.
Beltran said they have thoroughly examined the statement of Puzon before apprehending Altea, Tolisora, and RJ.
"I assure you that when he testified before us, we have thoroughly examined his statements and it matched the information and evidence that we have gathered already. We handled this case with due diligence," he said.
The police official, however, said they could not establish yet the gunman's identity as the suspects wore Halloween-type mask when they perpetrated the murder.
Ramona initially said she was abducted after the masked attackers broke into their home and shot Ramgen but police now believe she faked it to cover up the crime.
No one among the suspects in custody has also admitted to their participation in the crime.
Beltran explained that they have conducted background check on Altea and Tolisora before making the arrest last Monday morning near their residence in the village of San Dionisio, also in Parañaque.
"We checked the background of the suspects and we found out that they have previous cases of drug possession and robbery," he said.
On the alleged arbitrary detention on RJ, Beltran admitted that the police did not have a warrant when they arrested him last Tuesday since the police officers only had with them the witness who tagged RJ into the crime.
"He was pointed to and immediately a lawyer was provided him also," he said, adding that it is within RJ's right to sue them for arbitrary detention.
For now, Senator Revilla said the police must prove "beyond reasonable doubt" that RJ conspired to have his elder brother killed.
"I hope the authorities make sure their investigation and the statements they have gathered are correct," the senator said.
Probers are looking into the alleged disagreement over a P1-million monthly allowance from their father, former Senator Ramon Revilla Sr., as possible motive in Ram's murder.
The amount was supposedly to be shared by the nine siblings and was purportedly being handled by the victim.
RJ, Ramgen, and Ramona are the children of former Senator Revilla with Genelyn Magsaysay, who immediately absolved her children from any wrongdoing.
"I don't know who did this, or what they have against us. I'm asking for everyone's cooperation to testify that my innocent children did nothing wrong, especially that they have been implicated in the murder of my son," she said in a television interview.
Supporters including celebrities and members of the Revilla family gathered for Ramgen's burial.
With some members of the clan wearing white, Revilla and his family led the interment for his 22-year-old half-brother, who entered showbiz in 2004 and appeared in films such as "Anak ka ng Tatay Mo" and "Resiklo".
Among those who attended the funeral are actor Philip Salvador and world boxing champion Nonito Donaire Jr. and his wife. (AH/Virgil Lopez/Jonathan de Santos/Sunnex)
Source: http://www.sunstar.com.ph/manila/local-news/2011/11/03/senator-wants-reinvestigation-half-brother-s-murder-188450
There are numerous opportunities for investments between US$100,000 and $500,000. These opportunities are especially attractive for semi-retirement lifestyles. The best, easiest and safest way to go about with this kind of investments is to deal with an existing business – a locator as business in Clark is called – so the investor is spared of the hassle of dealing with red-tape and bureaucracy that is always present in third-world countries. The existing locator has already cleared the path so to speak and even if it means asking for small premium for a partnership, it is very much worth the while of a new investor to take this route. Business opportunities depend largely on the skills, interests and experiences of the investors but there is a strong demand for more establishments in these areas: entertainment, shops, office space, construction and engineering services, restaurants and bars, transportation and travel assistance.
Clark Freeport is one of the most attractive business propositions the Philippines has to offer for investors in many kinds of businesses from BPO, hospitality, resorts and leisure facilities to condos, retirement homes, restaurants, bars and shops.
This web site contains articles and information that will be helpful to visitors, residents and tourists traveling out of town from Manila on a short getaway to Subic, Angeles City, Pampanga and Clark Philippines. There are several web sites that contain information that might also be pertinent to what is happening in North Luzon, Subic, Tarlac, Pampanga, Clark Freeport Philippines.
Where to go in Clark? Hotel Clark Philippines is a De Luxe Hotel in Clark and Subic, a risk free place to stay, cozy and nice ambience, a nice function place for special occasion
You might want to check also the Yats Restaurant is the best restaurant for special dinner, best restaurant for dinner with friends near Manila, also the best place to celebrate special events.
Looking for interesting hotels near Manila Subic Clark Angeles City Pampanga?
Trouble free hotels and well recognized hotels in Subic Clark Angeles City Pampanga
Clearwater Resort and Country Club offers a good place to stay in Subic Clark Angeles City Pampanga. In offers nice place to have rest in Subic Pampanga outside Manila.
One of the Philippines top hotels in north Luzon.
Famous Restaurant in Pampanga, a place to dine with friends in Clark, cozy restaurant with a nice ambience, a nice function place for special occassions
Are you looking for an attractive restaurant or a nice place to eat with friends in Clark, Angeles City Pampanga? Yats Restaurant and Wine Bar is a restaurant with good food and good wines for dinner located at Clark Angeles City Pampanga. Perfect for exclusive dinner venues for groups, recommended for private dinner in Philippines. A Restaurant in Clark for business dinner meeting. Private dinner place or dinner restaurant in Clark Subic Near Manila Angeles City Pampanga. Yats Restaurant is one of the Good Restaurant in Pampanga Angeles City Clark near Manila.
Wedding couples looking for wedding reception venues and beach wedding venues can log on to this Philippines Wedding Venue web site for free information and assistance:

For assistance with lodgings, accommodations, hotels and resorts near Manila in Subic, Pampanga, Angels City and Clark Philippines log on to http://www.HotelClarkPhilippines.com
Looking for a party venue in town?
Clearwater Resort and Country Club is one of the ideal venues for birthday party because it is a risk free venue. Not only Birthday Parties but also a good place to enjoy family reunion. A good place to celebrate special occasions. Clearwater Resort and Country Club is one of the resorts in Subic Clark Angeles City Pampanga or near Manila with activity amenities, place that are nice for celebration.
While in Clark, one might as well add to the itinerary a visit to the famous Clark Wine Center, the largest wine shop in Philippines which offers over 2000 selections of fine vintage wine from all wine regions, vintages spanning over 50 years covering all price ranges.
Search
Contact Clark Philippines
Politics & Opinion
Promote Your Business
Recent News & Press Releases
What's Happening in Clark
Flight Schedules
Diosdado Macapagal International Airport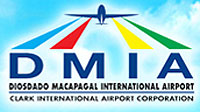 Check flight schedules to and from Clark Freeport
here
Exchange Rate
<!-Currency Converter widget - HTML code - fx-rate.net -->
   Philippine Peso Exchange Rate
<!-end of code-->
Clark Pampanga Weather
<!-Weather in Angeles City, Philippines on your site - HTML code - weatherforecastmap.com -- ><!-end of code-->