Some people are born to be in sales while others struggle to sell even the best products in the world. Sales is not a career for everyone and not everyone is for this job. It is a challenging and demand job, one that is fraught with frustrations and rejections, stressful even for the strong willed and sturdy heads. However for the few who are born to be in sales, this is the only job that will make them happy, accommodates the urge to succeed and the only way to satisfy the killer instinct of a natural-born marketer.
Yats Leisure is inviting natural-born sales persons, male, female, young and matured to apply for a position in sales that can only be filled successfully by true professionals. Those who are not sure about their destiny of being a professional sales person need not waste time to apply.
Yats Leisure sells rental of rooms and outdoor event venues in its 13-hectare Clearwater Resort in Clark Pampanga. http://www.ClearwaterPhilippines.com
Its wine division – Yats Wine Cellars – is generally regarded as one of the leading suppliers of fine vintage wines in Asia.
http://www.YatsWineCellars.com
Yats Restaurant and Wine Bar is one of the top-dated fine dining restaurants in the Philippines, also located inside Clark Freeport, at Mimosa Leisure Estate.
These are products and services that our professional sales person will market to a suitable audience in Manila and Pampanga.
Applicants should have at least three years working experience in sales with a successful track record. Those who have been working in banquet and event sales for hotels, resorts, catering and restaurants will find it very easy to make the transition. Others who have experience dealing with corporate clients either in travel agencies or event management companies will also adopt quite easily.
Required in this line of work is a high degree of discipline. An average work day starts at 8am. The first two hours will be spent on catching up on paperwork, sending out quotations and proposals, answering questions of clients as well as dealing with operations to finalize points for a project. At the same time, re-confirmation for the day's appointments should be done. From 10am to 4pm is the prime time for client visits and a minimum of five appointments are expected to be completed each day. Upon returning to the office, the rush is on to complete the paperwork required to address the concerns and accommodate the requirements of clients, while confirming appointments for the next day.
A good command of the English language is essential. Successful candidates are expected to have the natural ability to establish rapport with clients, be articulate over the phone and in person about the virtues and features of our products and services. But most importantly, a good sales person is always a great listener, able to read between the line and grasp the key issues that make or break a deal.

Before you apply, learn as much as you can about our products and services.
Interested candidates should first visit the web site http://www.YatsLeisure.com to familiarize themselves with the operations of Yats International and download resume templates through the site by clicking on About Yats and then click on Download Resumes. You can then email the completed resume to Jobs@Yats-International.com
Interviews will be conducted in Manila Office at
3003C East Tower, Philippines Stock Exchange Center,
Exchange Road, Ortigas Center,
Metro Manila, Philippines 1605
(632) 633-1566 0917-520-4393 Chay Tanglao or Rea Didioco
Facebook
http://www.facebook.com/#!/yats.wine
Search
Contact Clark Philippines
Politics & Opinion
Promote Your Business
Recent News & Press Releases
What's Happening in Clark
Flight Schedules
Diosdado Macapagal International Airport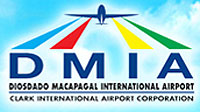 Check flight schedules to and from Clark Freeport
here
Exchange Rate
<!-Currency Converter widget - HTML code - fx-rate.net -->
   Philippine Peso Exchange Rate
<!-end of code-->
Clark Pampanga Weather
<!-Weather in Angeles City, Philippines on your site - HTML code - weatherforecastmap.com -- ><!-end of code-->