PRESIDENT Benigno Aquino III assured on Monday necessary assistance to the victims of reported collision between a Philippine boat and a Chinese fishing vessel in Bolinao, Pangasinan.
President Aquino refused to blame China on the incident, saying he is still waiting for the result of the investigation.
"There is an investigation, determination of cause, determination of who is at fault. Then after all of this investigation, then that tells us where we will proceed," Aquino said in an interview in Benguet.
"So now, let us not pinpoint to anyone while there is no sufficient evidence," he added.
The National Disaster Risk Reduction and Management Council (NDRRMC) reported Sunday that a Filipino fisherman died while four of his colleagues remain missing after a Chinese vessel allegedly rammed their boat.
The fisherman who died in the incident was identified as Christopher Carbonell from Bolinao, Pangasinan, while the four missing fishermen were identified as Fred Celino, Arnold Garcia, Domy de los Santos, and Amante Resonable.
The Chinese Embassy denied on Monday the incident, saying it has not received any report about the collision last June 20.
Aquino vowed justice for the victims of the collision.
"If there was a ramming incident and you left the fishermen in the middle of the sea — that is in clear violation of the laws governing the seas. That is actionable. We can go to the appropriate fora to file the necessary charges for justice for our fishermen," he said.
Aquino said the government is rendering assistance to the three fishermen who were rescued, namely: Edimio Balmores, Herman Balmores, and Celino Damian.
The three are currently confined at Gabriela Silang General Hospital in Vigan City, Ilocos Sur.
Aquino said there is still no definite plan if he will visit the three survivors, noting they are being assisted by the Department of Social Welfare and Development.
"The authorities could not get statements from them because they are still suffering from hypothermia, rapid loss of body warmth. So, they still could not talk. There is no point if I go there because I cannot speak to them," he said.
Aquino, meanwhile, said that the Philippines will not be sending back ships to the Panatag Shoal anymore because there is no presence of Chinese vessels in the area.
"If all the ships are no longer there, there is no purpose for them to be there," he said.
He refused, however, to say if the return of ships means the end of the standoff, saying he is still waiting for the result of the latest survey of the Philippine Coast Guard.
http://www.sunstar.com.ph/manila/local-news/2012/06/25/aquino-assures-assistance-justice-fishermen-228661
There are numerous opportunities for investments between US$100,000 and $500,000. These opportunities are especially attractive for semi-retirement lifestyles. The best, easiest and safest way to go about with this kind of investments is to deal with an existing business – a locator as business in Clark is called – so the investor is spared of the hassle of dealing with red-tape and bureaucracy that is always present in third-world countries. The existing locator has already cleared the path so to speak and even if it means asking for small premium for a partnership, it is very much worth the while of a new investor to take this route. Business opportunities depend largely on the skills, interests and experiences of the investors but there is a strong demand for more establishments in these areas: entertainment, shops, office space, construction and engineering services, restaurants and bars, transportation and travel assistance.
Clark Freeport is one of the most attractive business propositions the Philippines has to offer for investors in many kinds of businesses from BPO, hospitality, resorts and leisure facilities to condos, retirement homes, restaurants, bars and shops.
This web site contains articles and information that will be helpful to visitors, residents and tourists traveling out of town from Manila on a short getaway to Subic, Angeles City, Pampanga and Clark Philippines. There are several web sites that contain information that might also be pertinent to what is happening in North Luzon, Subic, Tarlac, Pampanga, Clark Freeport Philippines.
Where to go in Clark? Hotel Clark Philippines is a De Luxe Hotel in Clark and Subic, a risk free place to stay, cozy and nice ambience, a nice function place for special occasion
You might want to check also the Yats Restaurant is the best restaurant for special dinner, best restaurant for dinner with friends near Manila, also the best place to celebrate special events.
Looking for interesting hotels near Manila Subic Clark Angeles City Pampanga?
Trouble free hotels and well recognized hotels in Subic Clark Angeles City Pampanga
Clearwater Resort and Country Club offers a good place to stay in Subic Clark Angeles City Pampanga. In offers nice place to have rest in Subic Pampanga outside Manila.
One of the Philippines top hotels in north Luzon.
Famous Restaurant in Pampanga, a place to dine with friends in Clark, cozy restaurant with a nice ambience, a nice function place for special occassions
Are you looking for an attractive restaurant or a nice place to eat with friends in Clark, Angeles City Pampanga? Yats Restaurant and Wine Bar is a restaurant with good food and good wines for dinner located at Clark Angeles City Pampanga. Perfect for exclusive dinner venues for groups, recommended for private dinner in Philippines. A Restaurant in Clark for business dinner meeting. Private dinner place or dinner restaurant in Clark Subic Near Manila Angeles City Pampanga. Yats Restaurant is one of the Good Restaurant in Pampanga Angeles City Clark near Manila.
Wedding couples looking for wedding reception venues and beach wedding venues can log on to this Philippines Wedding Venue web site for free information and assistance:

For assistance with lodgings, accommodations, hotels and resorts near Manila in Subic, Pampanga, Angels City and Clark Philippines log on to http://www.HotelClarkPhilippines.com
Looking for a party venue in town?
Clearwater Resort and Country Club is one of the ideal venues for birthday party because it is a risk free venue. Not only Birthday Parties but also a good place to enjoy family reunion. A good place to celebrate special occasions. Clearwater Resort and Country Club is one of the resorts in Subic Clark Angeles City Pampanga or near Manila with activity amenities, place that are nice for celebration.
While in Clark, one might as well add to the itinerary a visit to the famous Clark Wine Center, the largest wine shop in Philippines which offers over 2000 selections of fine vintage wine from all wine regions, vintages spanning over 50 years covering all price ranges.
Search
Contact Clark Philippines
Politics & Opinion
Promote Your Business
Recent News & Press Releases
What's Happening in Clark
Flight Schedules
Diosdado Macapagal International Airport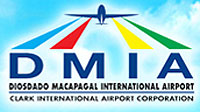 Check flight schedules to and from Clark Freeport
here
Exchange Rate
<!-Currency Converter widget - HTML code - fx-rate.net -->
   Philippine Peso Exchange Rate
<!-end of code-->
Clark Pampanga Weather
<!-Weather in Angeles City, Philippines on your site - HTML code - weatherforecastmap.com -- ><!-end of code-->