Excitement returns to Clark, Philippines as this year's annual Philippines Hot air Balloon Festival draws near. Hotels, resorts, bars, pubs, shops and restaurants in Angeles City and Clark Pampanga are getting ready to receive the thousands of visitors expected to visit Clark that weekend.
Several problems have plagued all previous Clark Hot Air Balloon Festivals. Smart visitors and those who have attended Hot Air Balloon fiestas in Clark Pampanga in the past know how to avoid these problems and end up having a pleasant and memorable experience.
Experienced travelers avoid long lines to buy tickets to this year's Clark Hot Air Balloon Festival in Pampanga at the gate by purchasing them in advance. But having an admission ticket in the pocket does not mean that all the problems are solved. Here are some important aspects of the visit to attend to in advance before leaving home to attend this year's Philippines Hot Air Balloon Festival in Clark Pampanga.
1. Already mentioned is the admission ticket to attend the Hot Air Balloon Festival in Clark.
2. Transportation to and from the Clark Hot Air Balloon Site from Manila
3. Meals to be taken during the stay in Clark to attend the Hot Air Balloon Festival
4. If you are planning to stay overnight to enjoy the ambiance of Clark Freeport, you are well advised to secure your reservation in a good hotel and resort in Clark Pampanga. If possible stay in a resort on base, meaning inside Clark Freeport Zone, as traffic going in and out of Clark could be a problem for those who stay in a hotel in Angeles City.


For those not very familiar with the new way of getting to Clark from Manila using the Subic Clark Tarlac Expressway SCTex interchange to bypass the Angeles City traffic completely, this is also a good chance to get some directions before making the trip to the north. Motorists would be pleased to know that it is no longer necessary to negotiate any city traffic after getting on the NLEX North Expressway. Leaving Clark to head back to Manila can also be done this way.


SPECIAL HOT AIR BALLOON FESTIVAL
ROUND-TRIP EXCURSION PACKAGE
FROM MANILA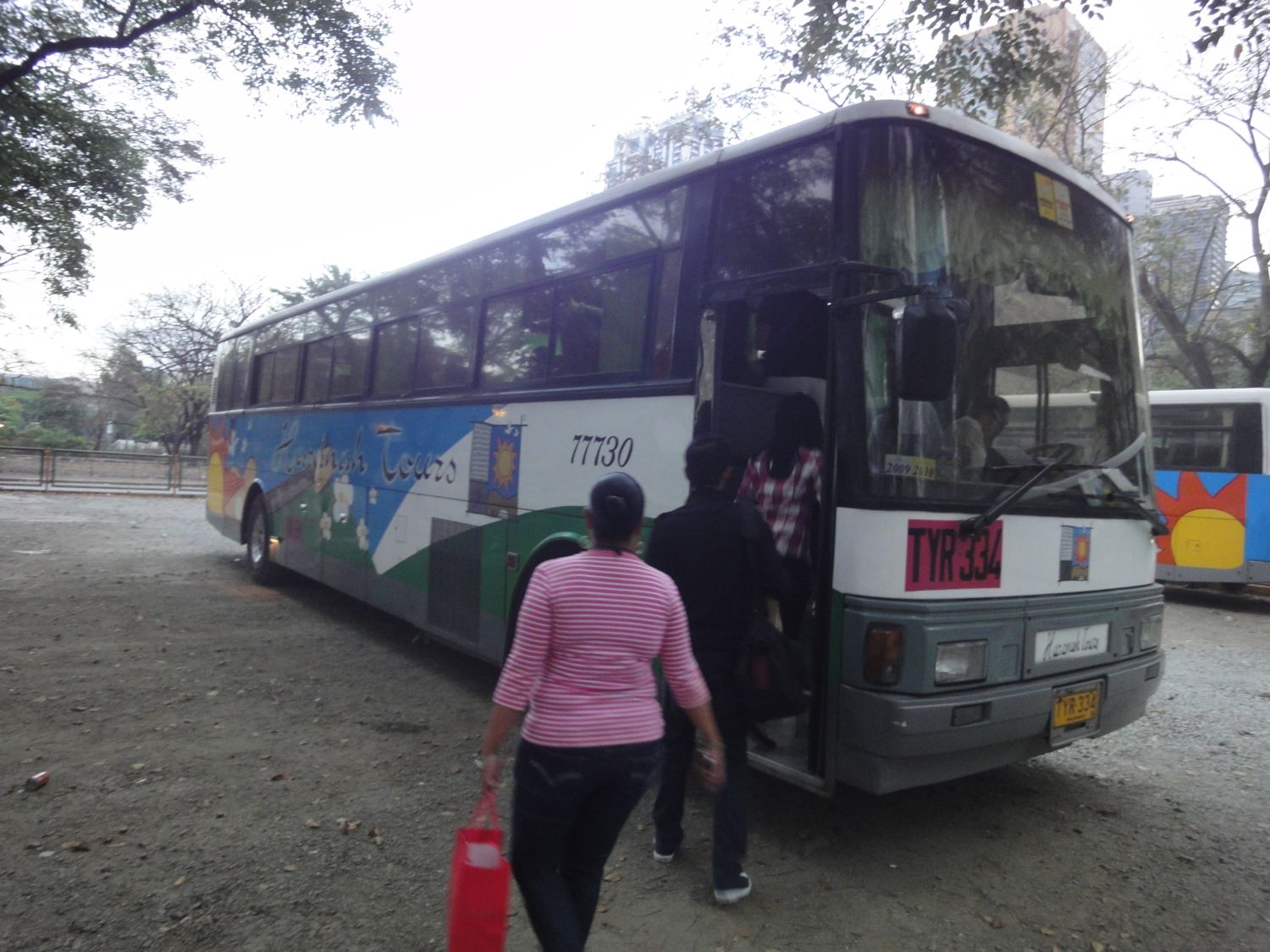 For those who wish to avoid the problems of getting to and from the Clark Hot Air Balloon Fiesta site from Manila, FIND OUT MORE about the special Hot Air Balloon Round-trip Excursion package that takes participants from Manila to Clark and back on the same day. Included in this Hot Air Balloon Excursion Package are round-trip shuttle bus transfer from Manila, Admission ticket for the festival and a special lunch service at the Clark Wine Center adjacent to the festival site.



More details about about the Philippines Hot Air Balloon Festival round Trip Excursion from Manila to Clark.


Yats International Leisure
Philippines
Manila Sales Office
3003C East Tower, Phil Stock Exchange Center,
Exchange Rd Ortigas Metro Manila, Philippines 1605
Tel: (632) 633-1566 or 0916-782-2643


CLARK HOT AIR BALLOON
BREAKFAST AT DAWN
ROOF DECK LAWN
OF
CLARK WINE CENTER


Many visitors commented that enjoying a wonderful breakfast while watching those colorful balloons rise and drift lazily by at dawn was one of the most memorable moments of their visit to Clark to attend the Philippines Hot Air Balloon Festival.
Clark Wine Center
MA Roxas Ave corner A Bonifacio Ave,
Clark Freeport, Pampanga, Philippines 2023
Tel: (045) 841-4006
Mobile or SMS: 0905-338-3856


For more information about this year's Clark Hot Air Balloon Festival in Philippines, please log on to this web site:
http://www.ClarkPhilippines.com
And Click on Philippines Hot Air Balloon to browse on packages and deals for this special event in Clark Pampanga.
This web site also offers information about everything of interest in Clark Philippines including hotel and resort accommodation, where to eat and dine out, shopping and places of interest to visit.
Here are hot line numbers of Hot Air Balloon Festival for those who require some assistance:
Pampanga: (045) 841-4006
Manila: (632) 633-1566
Mobile and SMS: 0917-540-3626 or 0922-870-5176 or 0915-794-6077
Hotel and Resort in Clark: 0917-520-4403 or (045) 889-5151
Restaurants, pubs and bars in Clark: 0917-520-4401 or 0917-524-0999
Hot Air Balloon Packages: 0916-782-2643
HotAirBalloon@ClarkPhilippines.com
Payment can be made through Paypal or bank deposit, upon which a confirmation slip will be received on fax or email as preferred and requested during time of order. At the same time, one of the following outlets can be selected as a preferred ticket pick-up point. After you have obtained your tickets you can proceed anytime to the Hot Air Balloon Fiesta site.
Clearwater Resort and Country Club
Creekside Road near Centennial Expo,
Clark Freeport, Pampanga Philippines 2023
(045)599-5949 0917-520-4403 0922-870-5177 Joanne, Jeremy or Marilou
http://www.ClearwaterPhilippines.com
http://www.ClarkWineCenter.com
Yats Restaurant and Wine Bar
Mimosa Drive past Holiday Inn, Mimosa, Clark Freeport, Pampanga
(045) 599-5600 0922-870-5178 0917-520-4401
Ask for Daniel, Lito or Cosh
http://www.YatsRestaurant.com
London Pub
Mimosa Drive past Yats Restaurant, Mimosa Leisure Estate, Clark, Pampanga
(045) 499-1177 0927-418-4096 ask for Glennda or Len
http://www.LondonPubClark.com
For those who plan to stay overnight or the whole 4 nights to cover the entire Hot Air Balloon Festival in Clark, assistance for rooms in a hotel and a resort in Clark can be obtained through Yats.




Email: HotAirBalloon@ClarkPhilippines.com
Have a safe and pleasant trip to Clark.










Search
Contact Clark Philippines
Exchange Rate
<!-Currency Converter widget - HTML code - fx-rate.net -->
   Philippine Peso Exchange Rate
<!-end of code-->
Clark Pampanga Weather
<!-Weather in Angeles City, Philippines on your site - HTML code - weatherforecastmap.com -- ><!-end of code-->